There's nothing that I love more than a good statement piece. A clothing item, accessory, or handbag that has so much personality you don't need to utter a word for people to get to a sense of who you are. I am constantly on the search for bold necklaces to add a hint of excitement and mystery to my wardrobe. So you can imagine how giddy I was when I found this brass fringe necklace at Macy's, a deep emerald piece at Forever 21, and a fuzzy leopard print skinny belt at Urban Outfitters. Just as Olivia Palermo states, these pieces deserve an outfit to showcase and celebrate them. I can't wait to pair these green-based hues with violet pieces, vibrant pinks, and cobalt blues (where I feel they will most stand out) and the leopard print belt with basically anything and everything. However for now, I will just admire these items as they hang in my accessories holder.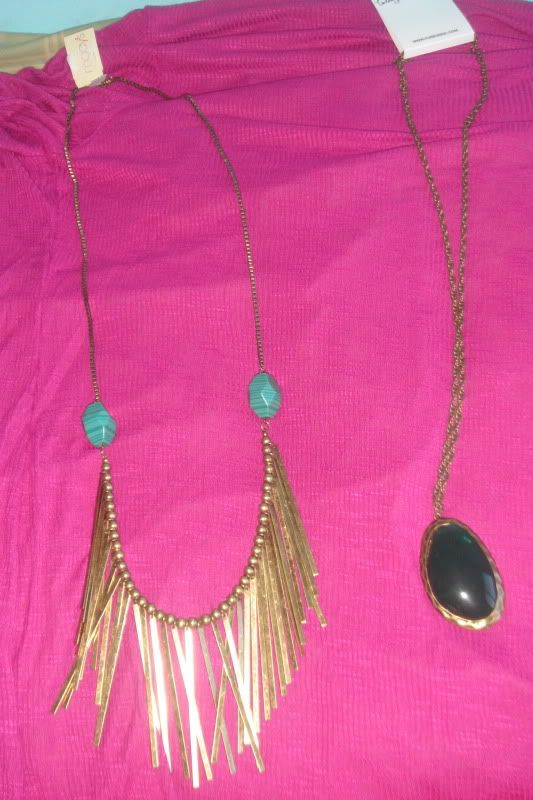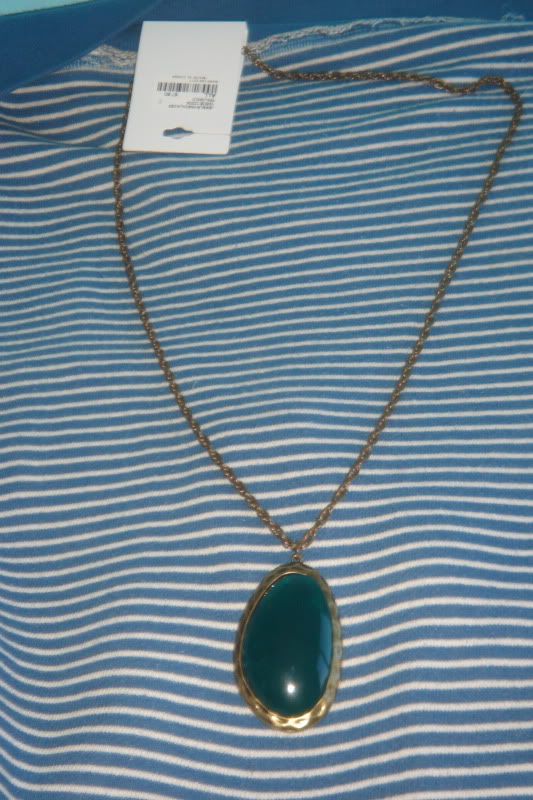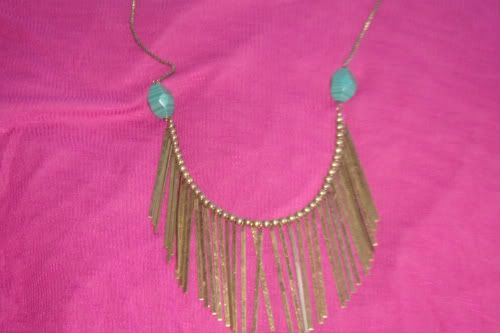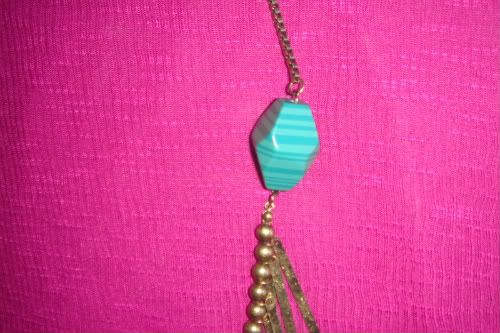 I love how quirky and fun the stripes are on the bead part of the necklace! It really makes the necklace stand out!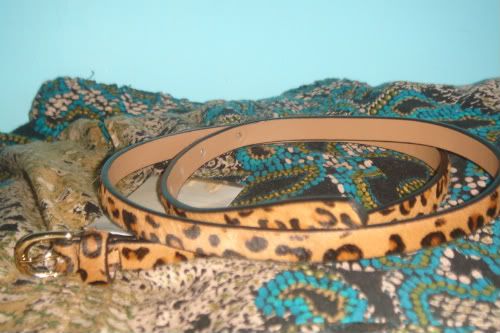 Watching the latest episode of 90210 (yes I do indulge in soap opera-like teen television) I noticed something familiar dangling from Silver's neck. Could it be? Yes people I think Silver and I share an accessory! I love how the costume designer for the show put together this look, it's very edgy and yet chic. I'll definitely use this picture for inspiration when looking for an outfit worthy of this piece.