Guess what guys? This is my 50th post! I'm beyond excited in my accomplishments with this blog and hope to accomplish many more. I'm so blessed to have all you readers in my life and thought I'd celebrate this 50th post by showing off my latest purchases. It's horrible that I shop so much but yet it's so thrilling! I've already packed away all of my purchases so that I can wear them when classes start (in two weeks!). Let me know what you guys think of my purchases or if you have any tips on what to wear them with. I love new ideas! Here's to 50 more posts! Enjoy guys :)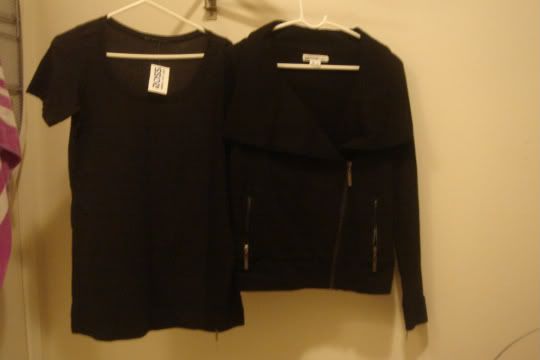 Kensie Motorcycle Jacket & Truly Madly Deeply Scoop Neck:
I found these two treasures at a Ross store. I love finding things at consignment shops because you can staple items that are perfect for any season for cheap. I'm in
love with the broad collar this jacket has.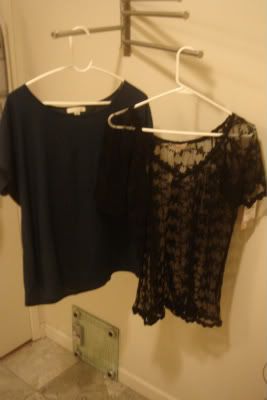 Lush Seagreen Silk Top & Aziz Lace Top:
I have been on the prowl for a silk top for awhile and was thoroughly satisfied when I went into Nordstrom Rack to try this on. It was billowy in all the right places and yet polished. Similar to the fit of the silk top, this lace number was different from the other lace T's that I have been seeing. This top has a slightly baggy fit to it which I'm excited to wear over dresses, tucked into skirts, and worn over jeans with nothing underneath.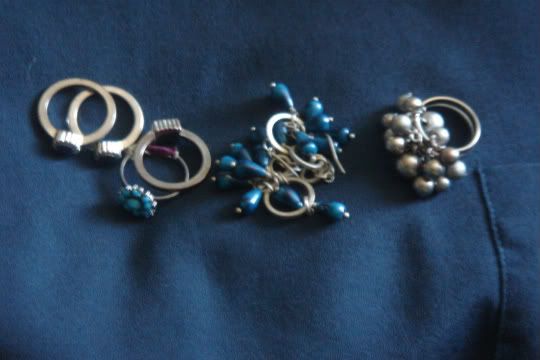 Lush Silk Top (close up):
Contrary to my sister's opinion (who preferred the gold) I think that silvers really bring this dark color to life. I love how these silver rings with turquoise accents gives this shirt a pop. I'm currently on the look for sparkly silver brooch to adorn the pocket on my new love.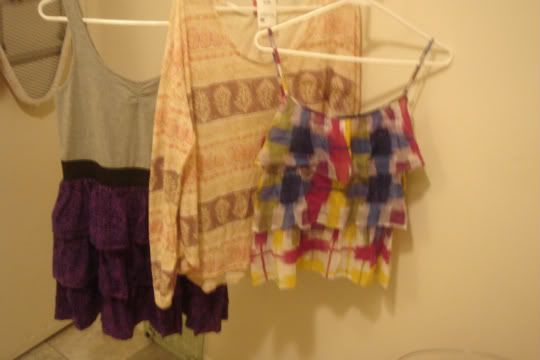 Tank top Dress, Free People off-the-shoulder longsleeve, Roxy printed top:
There is hope for me yet. When I was shopping I tried my best to remember my goal of trying to mix more color into my life, (stated
here
), and bought some printed pieces. My favorite is the one on the Free People top because I feel that it's perfect for fall.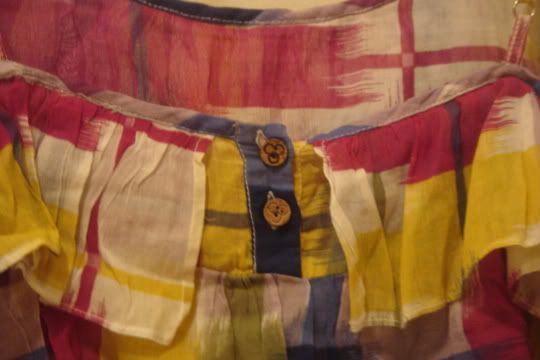 Roxy Top (close up):
I'm loving the buttons on the back of this graphic top. I can't to rock this ruffled number with cropped skinny jeans, metallic gladiators, and a cozy grandpa sized sweater.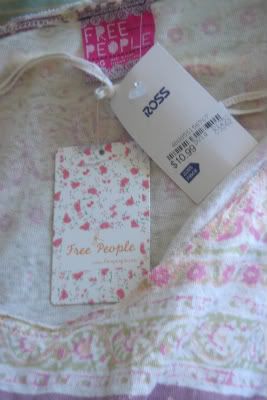 FP Top (close up):
What doesn't belong in this picture? I'll give you a hint, it's the Ross tag. I can't believe I scored this top for only $11 when it used to be $68. I'm beyond excited to wear this in the fall with dark jeans, beanies, and some clunky brown boots.