I don't know about you guys but here in the sunny C it's hot as hell. My air conditioner and pool are seriously my bffs right about now. In all this heat I thought I should do a post about the hottest (ha ha!) shorts of the season. What types of summer wear will you be rocking?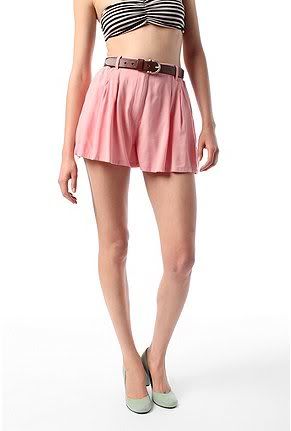 Tap Shorts: These shorts reminds me of the 50s. I can totally see a fifties woman sitting by the poolside sipping a martini and wearing these shorts. I am completely obsessed!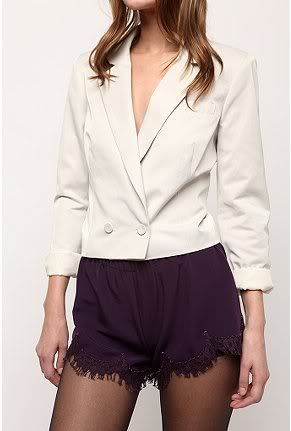 Lace Shorts: These shorts are a play on risque lingerie but for the daytime. They are so sexy they have to be let out of the bedroom.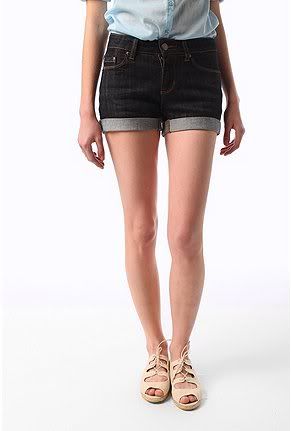 Dark Wash: Dark wash shorts are essential for the summertime because they give a sophistication to an outfit that light wash jeans can't accomplish. Perfect for those summer nights out!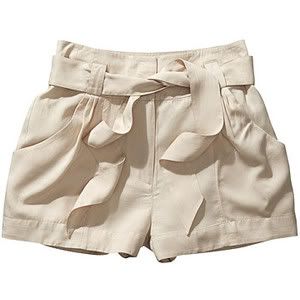 Organic Cotton: H&M's garden collection totally blew everyone out of the water. I see these shorts everywhere, and for good reason. They are completely adorable and affordable.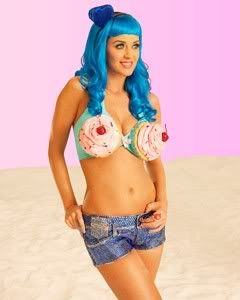 Embellished Shorts: What kind of "California gurl" would I be if I wasn't completely obsessed with the sequined Diesel's Katy Perry rocked in her latest music video. I'm so infatuated with them I'm thinking bedazzling a pair of daisy duke myself but from now I'll appreciate from afar!