The middle of July is like Christmas for crazy shopaholics like myself. This is the start of summer clothing discounts and the replenishment of stores with fresh new fall clothes. I can hardly contain my excitement as brands and stores begin to release their new catalogs displaying what they are getting in stock cold seasons. And although the weather here still ranges from an intense burning heat to a cool breeze, I can't help but imagine myself in a beautiful fall wardrobe. Setting complete with colorful and crispy leaves and blustery evenings. So you can only imagine how ecstatic I was when I found that Forever 21 had already began to put in some of their fall items yesterday. In fact, thanks to Forever I was able to cross #1 and #4 off of my
Fall Wishlist!
. I also got a really cute navy dress with an open back, it's perfect because I usually am not able to wear fall clothes until after November because I got to school in southern California.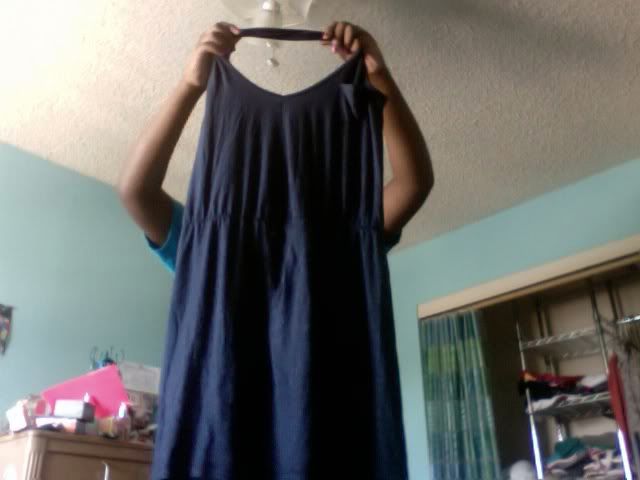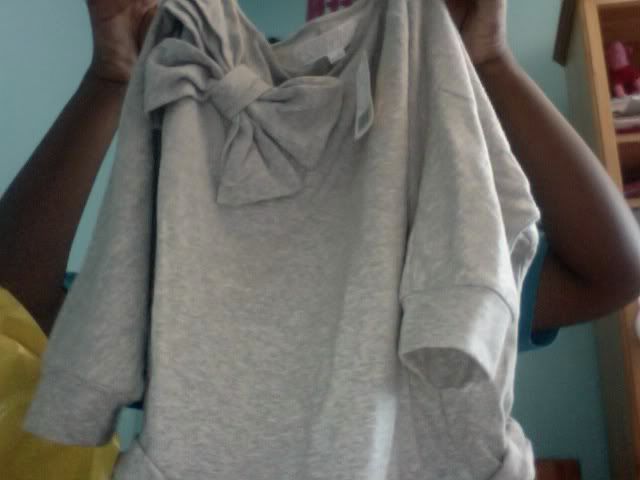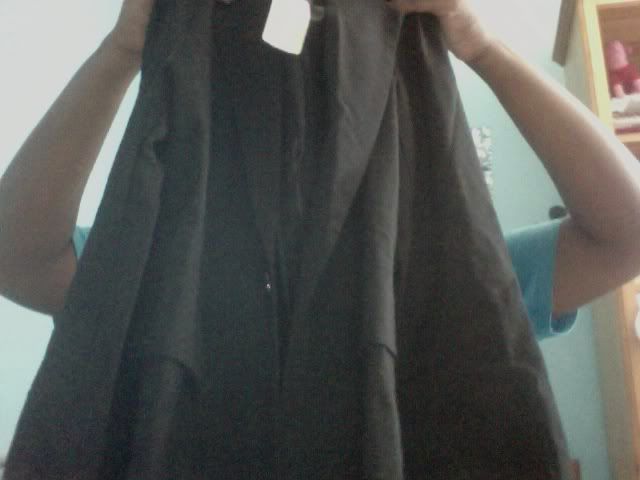 Sorry for the horrible photos! It's the best I can do with my web cam. Anyways I'm very excited to wear these pieces, especially the gray sweater a la
Stella McCartney
! I've already started looking at celebrity candids to get ideas for what I can wear with my items! So tell me what have you guys scored during Summer Sales/Fall Premiere shopping?