So I know it's not fall yet, actually it's not even August yet, but I just get so excited for back to school shopping that I can't help but make a list. My goal for next year is to dress to impress. I've always been known as the fashion forward chic in my group of friends at home but at school I'm just known as the fashion major. With all of my 8am classes last year I barely had time to do make-up let alone dress cute. So for this school year when people look at me I want them to know what my major is.
1.
Black blazer
- Need I provide a reason? Black blazers are the epitome of chic!
2.
Sequined Jacket
- They are so dressy and perfect for adding glamour to anyoutfit.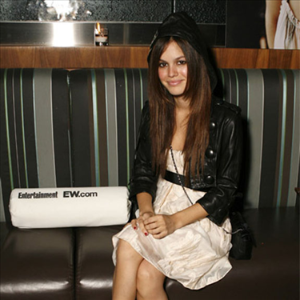 3.
Hooded Leather Jacket
- I've wanted one since ever since I can remember, this year I'm taking the risk. They just exude the word cool.
4.
Cozy Grey Sweater
- Perfect for those rainy days, I'm loving them over the lace leggings!

5.
Leather Mini
- Ever since I set eyes on Whitney Port in a leather skirt I've been completely in love!
6.
Knee High Boots
- They are just a classic staple that I have to have.
7.
Animal Print Bag
- Everyone who knows me knows that I'm completely obsessed with cheetah and leopard prints, this bag is just a necessity.
8.
Lace Leggings
- Yet again, blame it on Whitney Port's fall collection. I'm loving the subtly sexy look of these leggings.
9.
Black Pumps
- Another classic staple that I need because even at 5' 11" sometimes a girls just got to wear heels.
10.
Cheetah Print Flats
- Animal print. Flats. So hot! Need I say more?