I went shopping at Nordstroms again (story of my life!) this time instead of buying stuff I decided to just try some stuff on in the mirror so you guys could get a sense of my style. Sorry the pictures aren't the best! I was working a one woman show as my friends tore up the dressing rooms, ha! Like I said before I didn't purchase anything but I did get to experiment with funky styles! I love just going into stores and just trying on clothes because it's like being a stylist with unlimited wardrobe and you can just have fun! Tomorrow I'm going to Nordstrom Rack for the boots sale, I'll let you know how it goes! What are you guys doing in order to get ready for the fall season?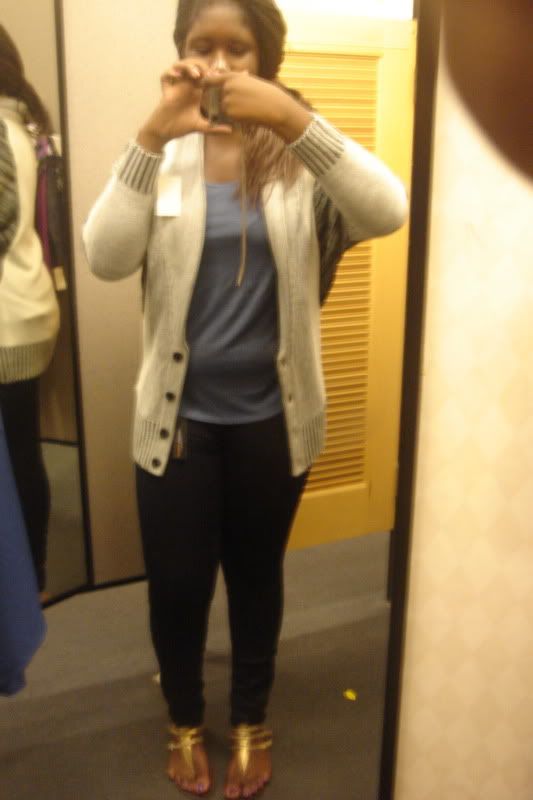 I was absolutely in love with this sweater! It was so cozy and warm and I feel like I really meshes with the Fair Isles trend seen on the runway! My friend actually ended up buying it, soo cute!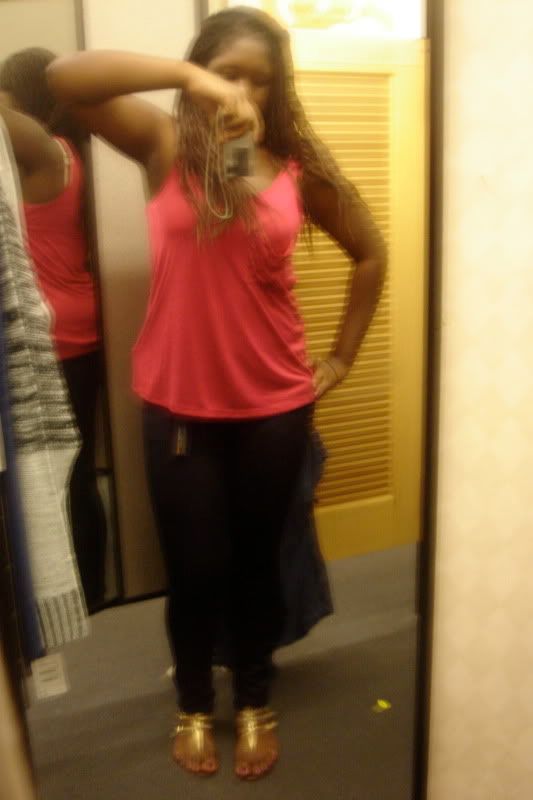 You can see this studded tank in better quality in
this post
but I really loved the color of this one! I think I'm hoping to find a cardigan in that color for fall.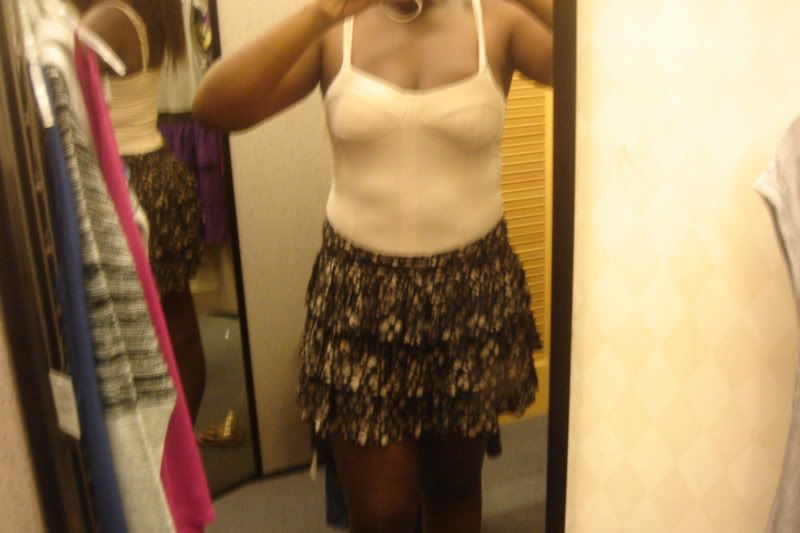 This corset shirt was really cute but more like a cami than a corset! And I was in love with this skirt, you can't really see the print but it was cheetah! It was super fierce!